Elects Sam Hight to the Bank's Board of Directors
May 4, 2022
SKOWHEGAN, MAINE   Skowhegan Savings held its 152nd Annual Meeting of the Corporators announcing that the bank had historic financial performance in 2021. Rich St. Pierre, chief financial officer of the bank, presented the bank's financial condition reporting that the bank far exceeded expectations for financial performance with a record of $163.1 million in originated loans, ending the year with a $6.3 million net profit and a strong capital base of over $103 million.
"The solid position that the bank stands in today is directly attributed to our employees' overall steadfast commitment to our customers and our communities," said David Cyr, president and CEO of Skowhegan Savings Bank. "Not only did the bank see its best financial performance in its 152-year history but we were also recognized by Forbes as the '2021 Best Bank in Maine' and third in the nation, ranking well above average in overall satisfaction and customer service. It's an honor to be a part of this team that takes pride in making the bank what it is today."
In 2021, the bank and its foundation made donation commitments to over 60 organizations for over $250,000 as part of its efforts to making our communities a better place to live and work. Skowhegan Savings employees also volunteered over 1,600 hours to various organizations throughout the year.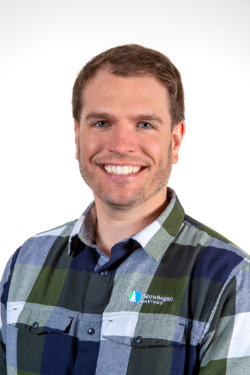 In other business, the bank elected Sam Hight to its board of directors. Hight is the dealer principal of Hight Ford in Skowhegan and Hight Chevrolet in Farmington, part of the Hight Family of Dealerships. He currently is on the boards of the Skowhegan Savings Charitable Foundation, Redington Fairview General Hospital, Bloomfield Academy Trustees, Skowhegan Regional Chamber of Commerce, Main Street Skowhegan, Somerset County Jail and the Maine Auto Dealers Association. Originally from the Skowhegan area, Hight is a graduate of Bowdoin College and now resides in Norridgewock with his wife and daughter.
The bank also welcomed five new corporators: Alicia Bell, vice president and owner of Northern Lights Maine; Kristina Cannon, executive director of Main Street Skowhegan; Liz Fontaine, owner of Lakehome Group Real Estate; Suresh Gali, managing member of New Gen Hospitality Management; and Trampas King, town manager of Dexter.