FOR IMMEDIATE RELEASE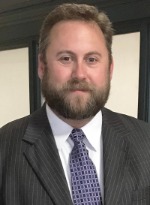 SKOWHEGAN, MAINE   Skowhegan Savings is please to announce that Christopher C.  Farmer, Esq. has joined the bank as a vice president regional community banker focused on working with both commercial and retail customers in the Franklin County area. Well known to the area, Farmer most recently was the general manager, chief financial officer and in-house counsel of Saddleback Ski Resort in Rangeley.


"We're thrilled to have Chris here at Skowhegan Savings," said Dan Tilton, senior vice president of sales and customer relations. "Being a native of the area, his diverse skill set in finance and real estate will be an asset to our customers in assisting them with their financial needs."


Farmer comes to the bank with an extensive background in finance and real estate. Prior to his position at Saddleback, he worked as a financial advisor for Merrill Lynch Fenner & Smith in Portland where he navigated clients through tax strategies, retirement planning and business development. Farmer is licensed in real estate having held past positions as a broker for Malone Commercial Brokers and the director of operations for Cocopelli Inc.


Farmer, born in Farmington, attended Mt. Blue High School before going on to earn his bachelor's at the University of Maine in Orono.  He then choose to live abroad in Russia before returning to Maine where he graduated with his juris doctor from the University of Maine School of Law and has been a member of the Maine Bar since 1999.


Farmer lives in Rangeley with his wife Jennifer and two children, Jacob and Lauren. He considers himself fortunate to be able to live in the Western Mountains area where he was raised.
About Skowhegan Savings
Skowhegan Savings Bank has been dedicated to strengthening Maine's families, businesses and communities by providing personalized and competitive banking services to the regions of which they serve for over a 140 years. An independent mutual savings bank based in Skowhegan, with 15 branches throughout the state, their mission is to provide customers with exceptional service in an innovative banking environment that effectively and efficiently puts the financial needs of the customer first. Named one of Maine's Best Places to Work, they take pride in not only being a great place to bank but also a great place to work. For more information on Skowhegan Savings in the community or how they can assist you with your financial needs, please visit

 

SkowheganSavings.com

 

or contact their live Customer Service line at 800.303.9511.
Media Contact
Fawn R. Wentworth
Marketing Officer
207.858.2588