FOR IMMEDIATE RELEASE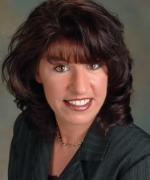 SKOWHEGAN, MAINE
Skowhegan Savings is pleased to announce that Donna Mills-Stevens has joined the bank as the vice president regional community banker for Kennebec County. She will focus on working with the bank's branches and customers in the Kennebec County area. Mills-Stevens comes to the bank with over 20 years of experience in retail and commercial lending.
"All of us at the bank are thrilled to have Donna join our team, said Dan Tilton, senior vice president of sales and customer relations. "Her rich history in the Kennebec region combined with her vast knowledge of the industry and her dedication to community, makes it a perfect fit."
Mills-Stevens most recently comes to the bank from Bar Harbor Bank and Trust where she was the assistant vice president of residential lending for the mid coast, Kennebec and Knox Counties.
Born and raised in Waterville, Mills-Stevens attended Thomas College and is a National Association of Mortgage Underwriters Certified Master Mortgage Underwriter (CMMU). She currently resides in China, Maine where she and her husband own Stevens Dairy Farm, a supplier to Oakhurst Dairy. Very active in the community, Mills-Stevens sits on the board of selectman for the Town of China and is on the board of directors of the town's food pantry. She is also a member of Sunrise Rotary, Mid Maine Chamber and the Kennebec Valley Board of Realtors.
About Skowhegan Savings
Skowhegan Savings Bank has been dedicated to strengthening Maine's families, businesses and communities by providing personalized and competitive banking services to the regions of which they serve for over a 140 years. An independent mutual savings bank based in Skowhegan, with 11 branches throughout the state, their mission is to provide customers with exceptional service in an innovative banking environment that effectively and efficiently puts the financial needs of the customer first. Named one of Maine's Best Places to Work, they take pride in not only being a great place to bank but also a great place to work. For more information on Skowhegan Savings in the community or how they can assist you with your financial needs, please visit

 

SkowheganSavings.com

 

or contact their live Customer Service line at 800.303.9511.
Media Contact
Fawn R. Wentworth
Marketing Officer
207.858.2588