FOR IMMEDIATE RELEASE

Dubord joins the bank as a Community Banker in Franklin County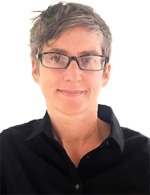 FARMINGTON, MAINE  
Skowhegan Savings is pleased to welcome Kristen Dubord to the bank as a community banker in the Franklin County.­ Her focus will be on personal and small business banking throughout the region.
"Kristen's extensive real estate background provides her a unique insight when working with our mortgage customers and local brokers," said Christopher Farmer, regional vice president of community banking for Franklin County. "We are thrilled to have her round out our team here in Franklin County and she is already off to a great start."
Former co-owner and designated real estate broker of Dubord Realty in Livermore Falls, Maine, she most recently comes to the bank with over 17 years of experience in commercial and territory sales management for High Mowing Organic Seeds out of Vermont and Johnny's Selected Seeds based in Winslow, Maine.
Dubord graduated from the University of Maine in Farmington with a degree in environmental geosciences. Resident of Norridgewock, she and her husband are
avid outdoors enthusiasts and diversified farmers.
About Skowhegan Savings
Skowhegan Savings Bank has been dedicated to strengthening Maine's families, businesses and communities by providing personalized and competitive banking services to the regions of which they serve for over a 140 years. An independent mutual savings bank based in Skowhegan, with 11 branches throughout the state, their mission is to provide customers with exceptional service in an innovative banking environment that effectively and efficiently puts the financial needs of the customer first. Named one of Maine's Best Places to Work, they take pride in not only being a great place to bank but also a great place to work. For more information on Skowhegan Savings in the community or how they can assist you with your financial needs, please visit

 

SkowheganSavings.com

 

or contact their live Customer Service line at 800.303.9511.
Media Contact
Fawn R. Wentworth
Marketing Officer
207.858.2588