May 24, 2022
SKOWHEGAN, MAINE   Skowhegan Savings is pleased to announce that Ed Goff had joined the bank as an assistant vice president and commercial lender. He comes to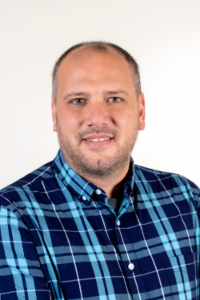 the bank with over 19 years of experience in small business ownership, including a construction equipment rental business and a chain of car washes from Skowhegan to Brunswick, Maine. His businesses have been recognized by numerous awards, highlighted in world trade magazines and he has received the Skowhegan Area Chamber of Commerce's 'Community Impact Business Award'.
"We're pleased to welcome Ed to our commercial lending team,' said Steve Thomas, senior vice president and senior commercial lender. "His successes as a Maine business owner will be a unique asset to our commercial customers in assisting them with their financial needs and goals today and into the future."
Goff will be based out the bank's Augusta branch and will assist the bank's business customers in central and southern Maine.
"As a former small business owner for nearly 20 years, Skowhegan Savings Bank has always been there to support my businesses' financial needs and goals," said Goff. "I now look forward to joining the commercial team where I can return that level of support, shown to me, to other Maine business owners on behalf of the bank."
Goff resides in Norridgewock with his wife and son. Member of the Skowhegan Madison Elks, he is an avid golfer, hockey fan and enjoys partaking in the occasional charity road rally, most recently completing Rally North America, a four-day multi-state scavenger hunt-style automotive rally that raised funds for Camp Sunshine in Casco.