FOR IMMEDIATE RELEASE
June 16, 2020

Skowhegan Savings Welcomes Senior Vice President Dawn Palmer to the Bank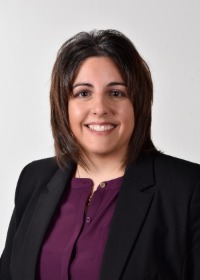 SKOWHEGAN, MAINE - Skowhegan Savings is pleased to announce that Dawn Palmer has joined the bank as senior vice president and chief human resources officer. She will lead the human resources department for the bank which is responsible for employee engagement, training, relations, recruitment, development and management.

"We are fortunate to have found such a talented and well-rounded leader to help us manage our most important asset, our employees," said David Cyr, president and CEO of Skowhegan Savings.

Prior to Skowhegan Savings, Palmer has worked in a human resources capacity in varying industries including manufacturing, agriculture, home care, education and recruitment. Recently she comes to the bank as the former chief executive officer of Home Care for Maine where she oversaw all human resource functions and operations for the company. Familiar with the greater Skowhegan area, Palmer spent seven years in human resources at Backyard Farms in Madison before being promoted to director of employee relations of their parent company, Mastornardi Produce USA/Canada.

A Maine native, Palmer attended Thomas College where she obtained her bachelor's and master's degrees in business administration. She holds certifications as a certified human resources professional from the Society of Human Resources Management and the Human Resources Certification Institute.